Meet Maila Beekmeijer
Welcome back to our Meet the Resident articles. Introducing you to some of the wonderful residents who live in our homes across Tasmania, and sharing their stories.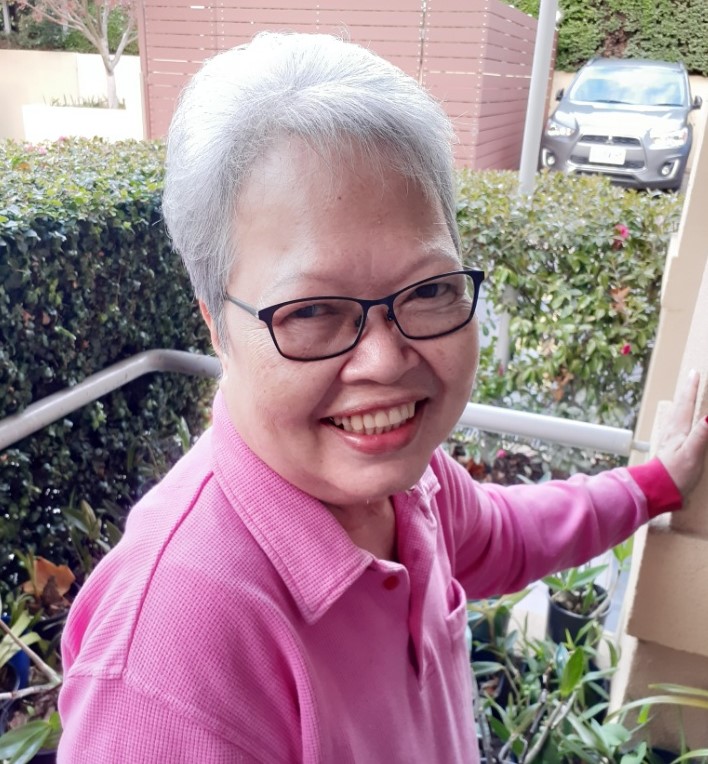 Maila is our resident Gardener Extraordinaire who used to tend to her own garden with over 600 orchids. She recently started the garden on the home's upstairs verandah, and now supplies indoor plants all around the home. After spending time in Rivulet for respite she decided to stay for good in early 2020.
Maila feels she definitely has the best room, and even enjoys a private courtyard for her plants. She likes feeding the birds that drop in every morning to say, "Good morning mummy!"
Maila also has two masters degrees from the Philippines. Many of the other residents often ask her what she is doing here, expressing that she appears very young (though she notes that she is 71 years old!). Among the home's regular activities she enjoys painting as well as darts and mini golf, though her favourite activity is bingo. She has recently been exploring drawing and painting.
Maila loves her new home, and reflects on the fact that she may have even been the one to suggest the name "Rivulet". (We may have you to thank Maila!)