Meet Andrew Beadell
Welcome back to our Meet the Team articles. Helping you get to know the wonderful staff at Southern Cross Care Tasmania.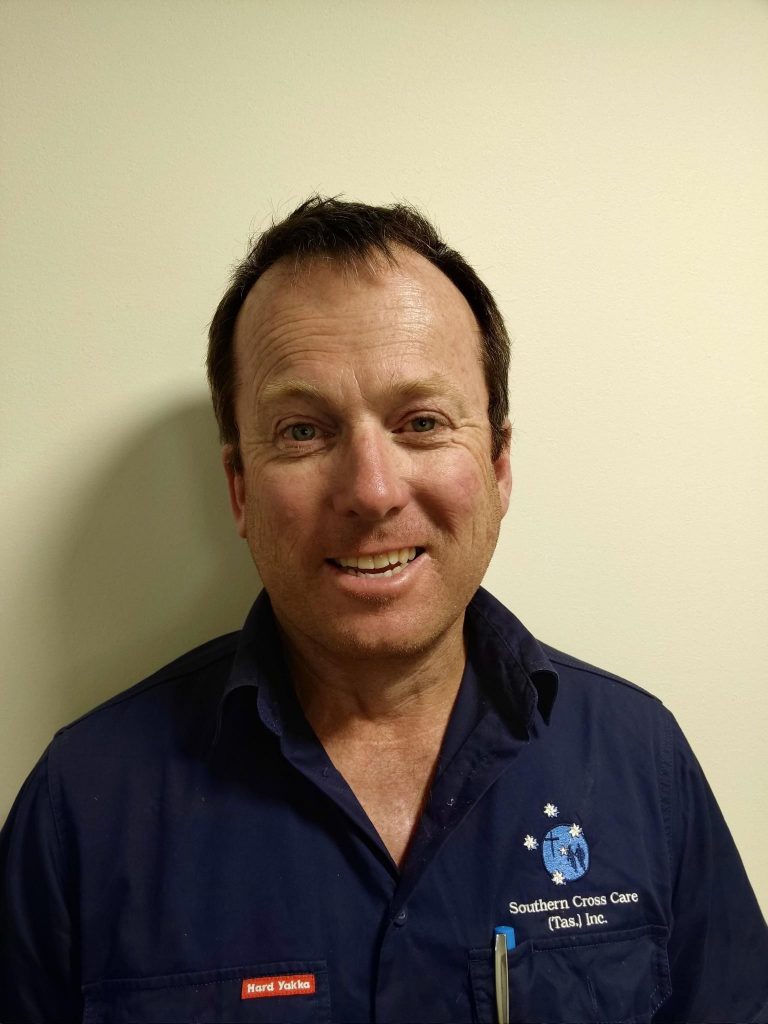 Andrew originally qualified from TAFE as a horticulturist and landscaper, running a landscaping business for 20 years that designed and built gardens from scratch.
Due to some back trouble, Andrew then tried out various careers and eventually became a contractor for Foxtel (the beginning of his career in telecommunications).
Moving into the NBN, Andrew spent some time installing internet infrastructure around the state. When that work finally finished, it led him to the job at Rivulet as a full-time gardener.
He then successfully applied for the job of Maintenance Officer and has been in that role for just over a year.
Andrew says working in aged care is "very humbling and rewarding". He likes the relationships he has built with residents and staff, and enjoys how busy and challenging his work can be. He notes that when he had his own business, he felt a strong sense of responsibility to his clients to ensure the work completed was to the standard he would have liked at his own home. He says the work at Rivulet is the same, as Rivulet is the home of each resident.