Sue Quinn retires after 44 years of care and service at Mount Esk Residential Care home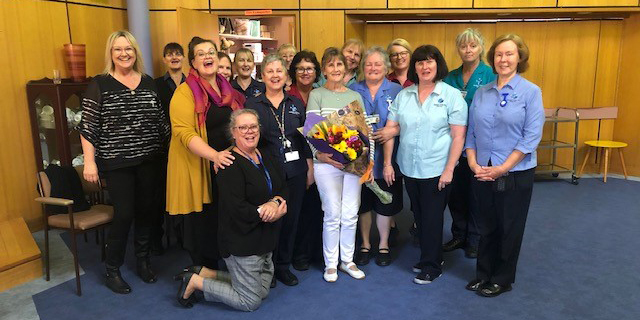 After 44 years of providing care and support to Mount Esk Residential Care home residents, Sue Quinn celebrates her retirement today with her colleagues and friends.
Mrs Quinn commenced work in 1977 in a role that would be the equivalent of today's Extended Care Assistant at what was then known as Nazareth House. The position was recommended to her by a friend who was also working there. Mrs Quinn, who had a three-month-old son at the time, and her friend would take turns minding each other's young children while the other worked.
When the heavy lifting required of an Extended Care Assistant became too much, Mrs Quinn joined the service team and regularly enjoyed chats and visits with residents while cleaning their rooms.
While she is looking forward to spending more time in the garden, Mrs Quinn will miss the team at Mount Esk, especially her fellow service team employees Alana Hughes and Debbie Maluga, who she has worked with for the last 21 years. Known around the facility as 'the three amigos', Mount Esk Facility Manager Susan Blythe said the three had formed a wonderful bond together.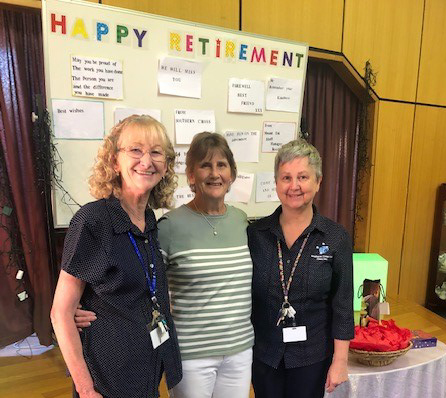 "The three amigos have over the past 21 years formed a bond with our residents and ensured all the residents are well looked after by providing a very clean and happy environment," says Susan Blythe.
Reflecting on her 44 years in aged care, Mrs Quinn said it was a rewarding career built on compassion and patience.