Meet Ma & Pa Boon
Welcome back to our Meet the Resident articles. Introducing you to some of the wonderful residents who live in our homes across Tasmania, and sharing their stories.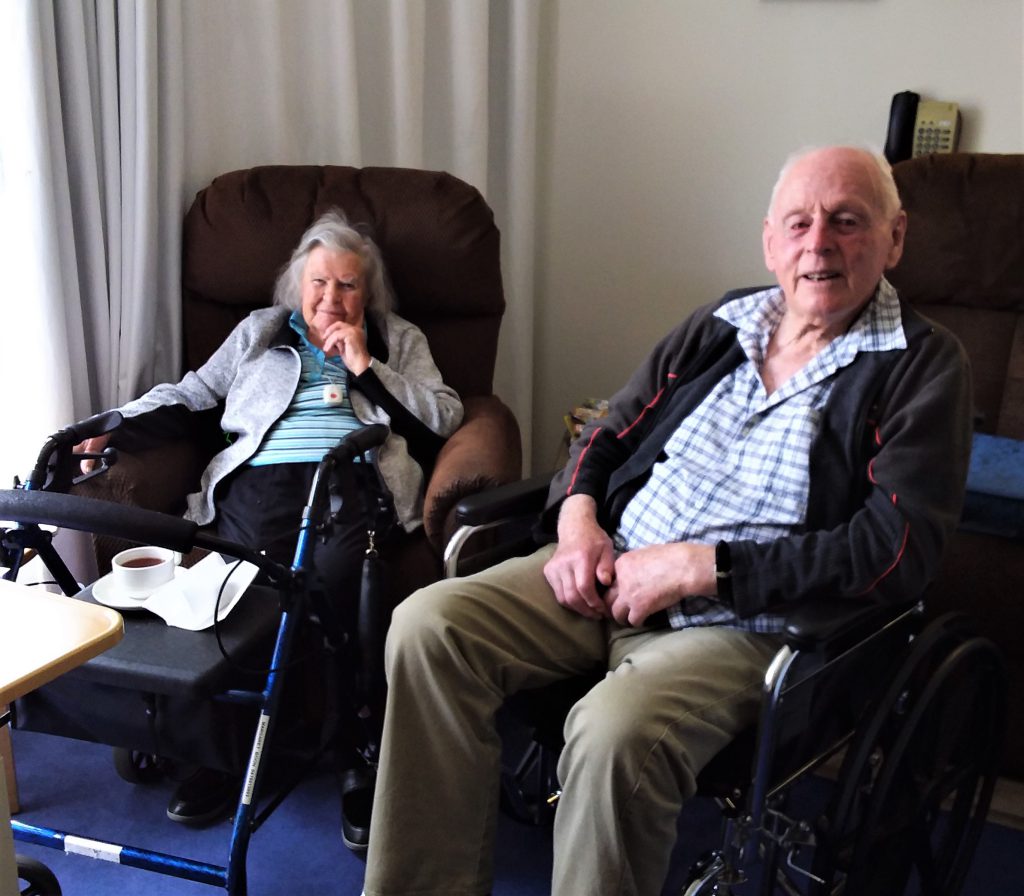 Ma and Pa (Margaret and Bernard) met at the Westbury town hall when Margaret's father took her to a dance. She was sitting quietly when Bernard came and asked her to dance, and the rest is history (62 years of marriage and still going strong!).
Moving into Margaret's childhood home together, a farmhouse at Hagley, they farmed "everything that grows", including both animals and crops. Margaret began officially working on the farm at age 18 after her mother died and her father told her she would have to come help. There was of course plenty of work to do – she kept the farm's books, drove the tractors, and helped milk the cows, among many other tasks.
They were fortunate enough to raise two children, both girls, who now have children of their own.
Ma and Pa are not as mobile as they used to be, but having moved into Mount Esk about one year ago they now enjoy a lovely bright room with a huge window looking out into the garden.