CELEBRATING THE VERY BEST OF RETIREMENT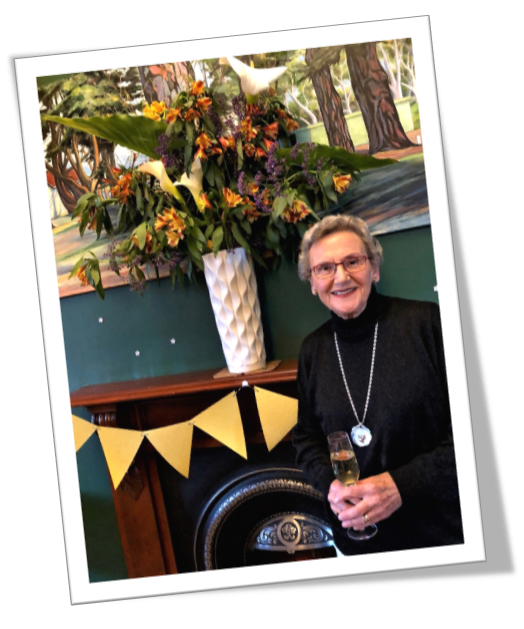 The Saint Canice community has marked its 10th anniversary with a social gathering celebrating "the very best of retirement living."
More than 80 residents and invited guests celebrated ten years since the first residents moved in to their spacious new apartments in the Heritage Building. The function was held on August 21, in the Green Room, which has become the traditional social gathering place for the 'Saint Caniceans'.
Among those enjoying the celebration were nine of those earliest residents: Neville and Gaye Behrens, Peter and Sarah Campbell, Fay Carrick, Andrew and Roz Kirkcaldie, and John and Diana Hooper, who moved in during the winter of August, 2009.
Joining them and the many more residents who now live at Saint Canice Lifestyle Village were Stephen Shirley, Chairman of Southern Cross Care, and Ray Groom, who was Chairman for most of the formative years of Saint Canice Lifestyle Village, along with past and present facility managers, Ron Crawford, Robyn Percival and James Hewat.
The ceremonial cutting of the 10th birthday cake was done by residents committee chairman Neville Behrens with Southern Cross Care chairman Stephen Shirley and former SCC chairman Ray Groom, under whose leadership the village was established.
As residents and guests raised their glasses, Neville quoted the Southern Cross Care vision for the Village: "Now and well into the future, [to] reflect the very best in retirement living."
"Southern Cross Care saw this as a 'lifestyle' village and for it to be that, the village needed to become a community. I think our great achievement over ten years is that we have become a community, in which there is a vibrant life and where residents look out for each other," added Neville, who is in his second term as Chairman of the Residents Committee.
In fact, of those initial residents who moved in a decade ago, almost everyone has served on the Residents Committee, dedicating much of their time and efforts to development of the 'Village' concept. After serving in the inaugural committee Neville, and Andrew and Roz Kirkcaldie have resumed positions.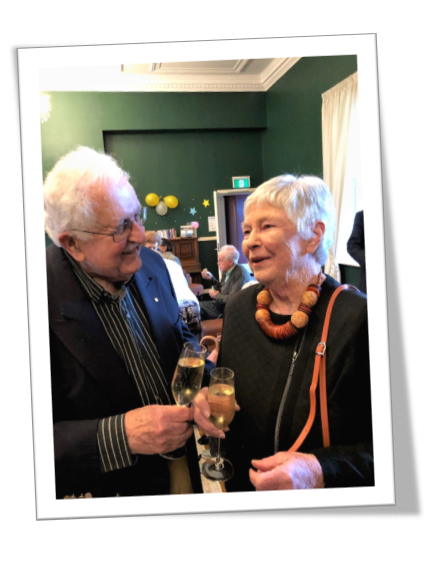 The inaugural Treasurer, Ernest McAuliffe, remains in that honorary position.
Peter Campbell continues to write about life at Saint Canice, including an extended feature article on 10 years of living here, published in the most recent edition of 'Under the Stars'.
Many of the key people integral to the establishment and current operation of the Village also enjoyed the 10th Anniversary celebrations, including Robert Morris-Nunn, the architect of the Village development; Richard Tyberek, Executive Manager, Corporate Services and Property Management at Southern Cross Care; Father Denis Allen, the Village Chaplain; and Village Administration Officer, Mary Bannister.
Southern Cross Care generously supported the function, and Neville expressed the thanks of residents to SCC and also to members of the Residents Committee involved in organising the celebrations.
Summing up the first decade of Saint Canice Lifestyle Village, Neville congratulated all who had been associated with its development, adding: "Southern Cross Care has provided us with great facilities and management; we, the residents have been responsible for building up the community."